I am very ashamed to announce that I am not even done with last year summer reading list. I read a substantial amount of it, but yet I didn't finish it and I feel well chastised. Without further ado, I present my summer tbr (to be read) pile.
---
P.S. I Like You
Author – Kasie West
Publisher – Point
Published On – July 26th 2016
Language – English
Blurb
What if the person you were falling for was a total mystery?
While Lily is spacing out in Chemistry one day, she picks up her pencil and scribbles a line from one of her favorite songs on the desk. The next day, someone else has written back to her on the desk! Soon enough Lily and the mystery student are exchanging notes, and lyrics, and even sharing secrets. When Lily finds out that her anonymous pen pal is a guy, she's flustered — and kind of feels like she's falling for him. She and her best friend set out to unravel the identity of the letter writer — but when the truth is revealed, the guy is the LAST person Lily could have ever imagined it to be. Now that Lily knows the truth, can she untangle her feelings and gather the courage to listen to her heart?
From beloved author Kasie West (The Distance Between Us) comes an utterly charming story about mixed messages, missed connections, and the magic of good old-fashioned secret admirer notes.
---
The Memory Book
Author – Lara Avery

Publisher – Alloy Entertainment

Published On – July 6th 2016
Language – English
Blurb
They tell me that my memory will never be the same, that I'll start forgetting things. At first just a little, and then a lot. So I'm writing to remember.
Sammie was always a girl with a plan: graduate at the top of her class and get out of her small town as soon as humanly possible. Nothing will stand in her way–not even a rare genetic disorder the doctors say will slowly start to steal her memories and then her health. What she needs is a new plan.
So the Memory Book is born: Sammie's notes to her future self, a document of moments great and small. It's where she'll record every perfect detail of her first date with longtime crush, Stuart–a brilliant young writer who is home for the summer. And where she'll admit how much she's missed her childhood best friend, Cooper, and even take some of the blame for the fight that ended their friendship.
Through a mix of heartfelt journal entries, mementos, and guest posts from friends and family, readers will fall in love with Sammie, a brave and remarkable girl who learns to live and love life fully, even though it's not the life she planned.
---
Learning to Swear in America
Author – Katie Kennedy

Publisher – Bloomsbury

Published On – July 5th 2016
Language – English
Blurb
Brimming with humor and one-of-a-kind characters, this end-of-the world novel will grab hold of Andrew Smith and Rainbow Rowell fans.
An asteroid is hurtling toward Earth. A big, bad one. Yuri, a physicist prodigy from Russia, has been called to NASA as they calculate a plan to avoid disaster. He knows how to stop the asteroid: his research in antimatter will probably win him a Nobel prize–if there's ever another Nobel prize awarded. But Yuri's 17, and having a hard time making older, stodgy physicists listen to him. Then he meets Dovie, who lives like a normal teenager, oblivious to the impending doom. Being with her, on the adventures she plans when he's not at NASA, Yuri catches a glimpse of what it means to save the world and save a life worth living.
Prepare to laugh, cry, cringe, and have your mind burst open with questions of the universe.
---
Harry Potter and the Cursed Child
Author – J.K. Rowling, Jack Thorne, John Tiffany

Publisher – Little Brown UK

Published On – July 31th 2016
Language – English
Blurb
Based on an original new story by J.K. Rowling, Jack Thorne and John Tiffany, Harry Potter and the Cursed Child, a new play by Jack Thorne, is the first official Harry Potter story to be presented on stage. It will receive its world premiere in London's West End on 30th July 2016
It was always difficult being Harry Potter and it isn't much easier now that he is an overworked employee of the Ministry of Magic, a husband, and father of three school-age children.
While Harry grapples with a past that refuses to stay where it belongs, his youngest son Albus must struggle with the weight of a family legacy he never wanted. As past and present fuse ominously, both father and son learn the uncomfortable truth: sometimes darkness comes from unexpected places.
---
Big Little Lies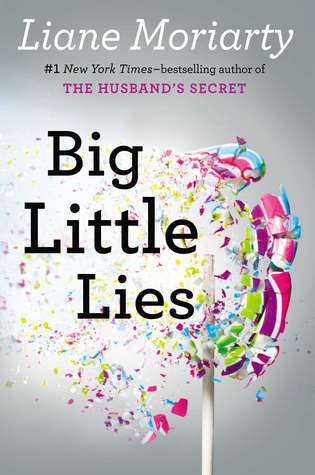 Author – Liane Moriarty

Publisher -Berkley
Published On – July 29th 2014
Language – English
Blurb
Big Little Lies follows three women, each at a crossroads:
Madeline is a force to be reckoned with. She's funny and biting, passionate, she remembers everything and forgives no one. Her ex-husband and his yogi new wife have moved into her beloved beach side community, and their daughter is in the same kindergarten class as Madeline's youngest (how is this possible?). And to top it all off, Madeline's teenage daughter seems to be choosing Madeline's ex-husband over her. (How. Is. This. Possible?).
Celeste is the kind of beautiful woman who makes the world stop and stare. While she may seem a bit flustered at times, who wouldn't be, with those rambunctious twin boys? Now that the boys are starting school, Celeste and her husband look set to become the king and queen of the school parent body. But royalty often comes at a price, and Celeste is grappling with how much more she is willing to pay.
New to town, single mom Jane is so young that another mother mistakes her for the nanny. Jane is sad beyond her years and harbors secret doubts about her son. But why? While Madeline and Celeste soon take Jane under their wing, none of them realizes how the arrival of Jane and her inscrutable little boy will affect them all.
Big Little Lies is a brilliant take on ex-husbands and second wives, mothers and daughters, schoolyard scandal, and the dangerous little lies we tell ourselves just to survive.
---
Sugar Rush (Sugar Bowl, #2)
Author – Sawyer Bennett

Publisher – Loveswept
Published On – August 16th 2016

Language – English
Blurb
After posing as an escort for the Sugar Bowl online dating service, Sela Halstead is looking for one thing: payback. She's closing in on the site's heartless founder, Jonathon Townsend, and she needs Beckett North, Townsend's business partner and her lover, by her side. She'd thought that their intimate nights together had forged an unbreakable bond, but after a shocking betrayal, Sela begins to doubt the brilliant bad boy. When push comes to shove, can she trust Beck to do the right thing?
Now that he understands the truth, Beck will stop at nothing to secure the reckoning Sela deserves. But between his desire for her and his disgust for JT, Beck doesn't exactly have a lot of control over his emotional state. Left with no other choice, he must summon all his discipline to maintain JT's trust and pretend that they're still friends. But how far will Beck go to prove his loyalty to Sela? He nearly lost her once. To keep her, Beck might have to kill for her.
The prequel to this book is Sugar Daddy, the first book in the series and the last book in the series is Sugar Free and it's out on October 11th, summer will be long over by then, still looking forward to it. – Lara
---
The Night Stalker (DCI Erika Foster #2)
Author – Robert Bryndza

Publisher -Bookouture
Published On -June 2nd 2016

Language – English
Blurb
If the Night Stalker is watching, you're already dead…
In the dead of a swelteringly hot summer's night, Detective Erika Foster is called to a murder scene. The victim, a doctor, is found suffocated in bed. His wrists are bound and his eyes bulging through a clear plastic bag tied tight over his head.
A few days later, another victim is found dead, in exactly the same circumstances. As Erika and her team start digging deeper, they discover a calculated serial killer – stalking their victims before choosing the right moment to strike.
The victims are all single men, with very private lives. Why are their pasts shrouded in secrecy? And what links them to the killer?
As a heat wave descends upon London, Erika will do everything to stop the Night Stalker before the body count rises, even if it means risking her job. But the victims might not be the only ones being watched… Erika's own life could be on the line.
---
Filthy English (English, #2)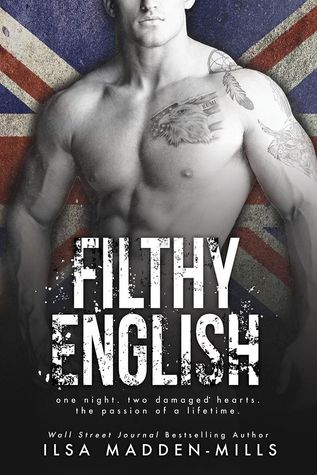 Publisher – Little Dove
Published On – July 11th 2016
Language – English
Blurb
A smokin' hot British player…
A jilted girl…
One night of mistaken identity…
Two weeks before her wedding, Remi Montague's fiancé drops her faster than a drunken sorority girl in stilettos. Armed with her best friend and a bottle of tequila, she hops a plane to London to drown her sorrows before fall semester begins at Whitman University.
She didn't plan on attending a masquerade party.
She sure didn't plan on waking up next to the British bad boy who broke her heart three years ago—the devastatingly handsome and naked Dax Blay. Furthermore, she has no clue how they acquired matching tattoos.
Once back at Whitman together, they endeavor to pretend they never had their night of unbridled passion in London.
But that's damn hard to do when you live in the same house…
One night. Two damaged hearts. The passion of a lifetime.
*A modern love story inspired by Romeo and Juliet*
**no one dies in the writing of this novel**
First book in the series is Dirty English and I really loved reading it. – Lara
---
The Color Purple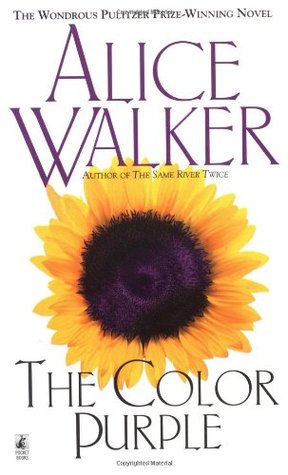 Author – Alice Walker
Publisher – Pocket
Published On – 1982 (April 1st 2004)
Language – English
Blurb
The Color Purple is a 1982 epistolary novel by American author Alice Walker which won the 1983 Pulitzer Prize for Fiction and the National Book Award for Fiction. It was later adapted into a film and musical of the same name.
Taking place mostly in rural Georgia, the story focuses on the life of women of color in the southern United States in the 1930s, addressing numerous issues including their exceedingly low position in American social culture. The novel has been the frequent target of censors and appears on the American Library Association list of the 100 Most Frequently Challenged Books of 2000-2009 at number seventeen because of the sometimes explicit content, particularly in terms of violence.
---
Moonshot
Author – Alessandra Torre
Publisher –
Published On – July 4th 2016
Language – English
Blurb
Baseball isn't supposed to be a game of life and death…
The summer that Chase Stern entered my life, I was seventeen. The daughter of a legend, the Yankees were my family, their stadium my home, their dugout my workplace. My focus was on the game. Chase… he started out as a distraction. A distraction with sex appeal poured into every inch of his six foot frame. A distraction who played like a god and partied like a devil.
I tried to stay away. I couldn't.
Then, the team started losing.
Women started dying.
And everything in my world broke apart.
---
My Lady Jane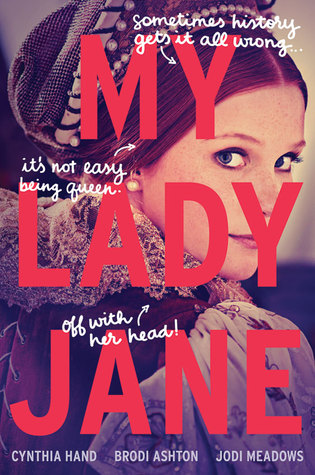 Author – Cynthia Hand, Brodi Ashton & Jodi Meadows
Publisher – Harper Teen
Published On – June 7th 2016
Language – English
Blurb
The comical, fantastical, romantical, (not) entirely true story of Lady Jane Grey. In My Lady Jane, coauthors Cynthia Hand, Brodi Ashton, and Jodi Meadows have created a one-of-a-kind fantasy in the tradition of The Princess Bride, featuring a reluctant king, an even more reluctant queen, a noble steed, and only a passing resemblance to actual history—because sometimes history needs a little help.
At sixteen, Lady Jane Grey is about to be married off to a stranger and caught up in a conspiracy to rob her cousin, King Edward, of his throne. But those trifling problems aren't for Jane to worry about. Jane gets to be Queen of England.
---
I Let You Go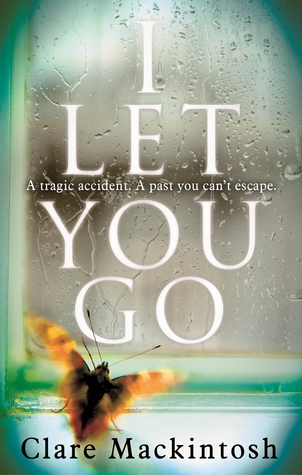 Author – Clare Mackintosh

Publisher – Sphere
Published On – November 9th 2014
Language – English
Blurb
In a split second, Jenna Gray's world descends into a nightmare. Her only hope of moving on is to walk away from everything she knows to start afresh. Desperate to escape, Jenna moves to a remote cottage on the Welsh coast, but she is haunted by her fears, her grief and her memories of a cruel November night that changed her life forever.
Slowly, Jenna begins to glimpse the potential for happiness in her future. But her past is about to catch up with her, and the consequences will be devastating . . .
---
Luckiest Girl Alive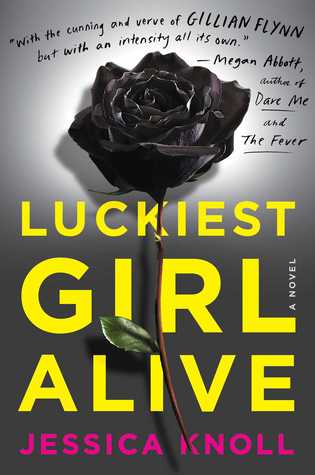 Author – Jessica Knoll

Publisher – Simon & Schuster  
Published On – May 12th 2015
Language – English
Blurb
HER PERFECT LIFE IS A PERFECT LIE.
As a teenager at the prestigious Bradley School, Ani FaNelli endured a shocking, public humiliation that left her desperate to reinvent herself. Now, with a glamorous job, expensive wardrobe, and handsome blue blood fiancé, she's this close to living the perfect life she's worked so hard to achieve.
But Ani has a secret.
There's something else buried in her past that still haunts her, something private and painful that threatens to bubble to the surface and destroy everything.
With a singular voice and twists you won't see coming, Luckiest Girl Alive explores the unbearable pressure that so many women feel to "have it all" and introduces a heroine whose sharp edges and cutthroat ambition have been protecting a scandalous truth, and a heart that's bigger than it first appears.
The question remains: will breaking her silence destroy all that she has worked for—or, will it at long last, set Ani free?
---
It Ends With Us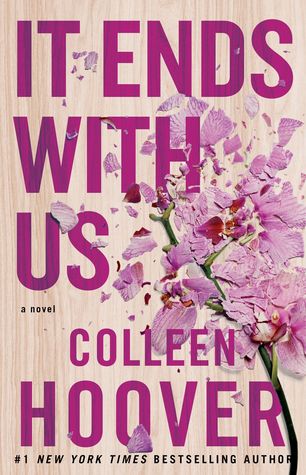 Author – Colleen Hoover

Publisher – Atria Books
Published On – August 2nd 2016
Language – English
Blurb
Lily hasn't always had it easy, but that's never stopped her from working hard for the life she wants. She's come a long way from the small town in Maine where she grew up. She graduated from college, moved to Boston, and started her own business. So when she feels a spark with a gorgeous neurosurgeon named Ryle Kincaid everything in Lily's life suddenly seems almost too good to be true.
Ryle is assertive, stubborn, and maybe even a little arrogant. He's also sensitive, brilliant and has a total soft spot for Lily; and the way he looks in scrubs certainly doesn't hurt. Lily can't get him out of her head, but Ryle's complete aversion to relationships is disturbing. Even as Lily finds herself becoming the exception to his no dating rule, she can't help but wonder what made him that way in the first place.
As questions about her new relationship overwhelm her, so do thoughts of Atlas Corrigan, her first love and a link to the past she left behind. He was her kindred spirit, her protector. When Atlas suddenly reappears everything Lily has built with Ryle is threatened.
With this bold and deeply personal novel Colleen Hoover delivers a heart-wrenching story that breaks exciting new ground for her as a writer. Combining a captivating romance with a cast of all too human characters, "It Ends with Us" is an unforgettable tale of love that comes at the ultimate price.
---
The Protector
Author – Jodi Ellen Malpas

Publisher – Hachette Book Group
Published On – September 6th 2016
Language – English
Blurb
THE NEW NOVEL FROM THE #1 BESTSELLING AUTHOR OF THETHIS MAN TRILOGY AND ONE NIGHT TRILOGY!
People think they have Camille Logan nailed: daddy's girl; beautiful, spoiled young woman with her father's bank balance to fund her lifestyle. But Camille is determined to have a life free from his strings. Out on her own, she's made mistakes, including one that found her clawing her way back after a stint in rehab and plenty of bad press. Now, after fighting so hard to be independent and happy, she finds her life threatened as a result of her father's ruthless business dealings. Caught between resentment and fear, Camille prepares herself for the measures her father will take to protect her. But nothing could prepare her for the ex-SAS sniper who crashes into her life.
Jake Sharp resides in his own personal hell. He was distracted from duty once before, and the consequences were devastating–both personally and professionally. He vowed never to let that happen again. Accepting the job of bodyguard to Camille Logan isn't the kind of distraction from his demons he should take. Women and Jake don't mix well, yet protecting the heiress seems the lesser of two evils. But Jake soon discovers that she isn't the woman she's perceived to be. She's warm, compassionate, her presence settling, and his duty to protect her soon goes deeper than a well-paid job, no matter how hard he fights it. He needs absolution. He comes to need Camille. But he knows he can't have both.
---
Rebecca
Author – Daphne du Maurier

Publisher – Little, Brown and Company
Published On – May 1938
Language – English
Blurb
"Last night I dreamt I went to Manderley again . . ."
The novel begins in Monte Carlo, where our heroine is swept off her feet by the dashing widower Maxim de Winter and his sudden proposal of marriage. Orphaned and working as a lady's maid, she can barely believe her luck. It is only when they arrive at his massive country estate that she realizes how large a shadow his late wife will cast over their lives–presenting her with a lingering evil that threatens to destroy their marriage from beyond the grave.
First published in 1938, this classic gothic novel is such a compelling read that it won the Anthony Award for Best Novel of the Century.