1.
I'm getting my copy next week, despite pre-ordering it three weeks ago from amazon. Third world countries problem and why I prefer e-books, getting hard copy books is just not possible because shipping rates are just so darn ridiculous and hardly any current bookstores in my country. But I got an email yesterday that my book is being shipped to me as I type this, so I'll most likely get it by  Monday or Tuesday and I can't wait to get my hands on it. I'm super stoked and excited to receive this wonderful gift to myself, with the help of my mother's money :).
Although I don't have a bookstagram or book photoblog, I'll be sure to take beautiful pictures of it to share, since it's going to be one of the two hard copy books I'm shelling out extra money (shipping fee) to buy this year.
2.
The other book is a mystery. I ordered for the September Fairy Loot box and I'm just about busting with excitement, it's the best thing I've looked forward to this year so far. I can't wait for the unboxing and get the exclusive items *sigh* I'm super dreamy about the box right now.
The July box looks so great and makes me even more excited for the September box because.

"This box is perfect for fans of the Grisha books, A Darker Shade of Magic (Shades of Magic series), and Russian folklore. It features SIX amazing goodies, most of which are exclusive so you'll only get them in this box! The book is a highly anticipated hardback that is released in September.
We're only going to reveal one of our suppliers for now but we'll reveal more over the coming weeks over Instagram and Twitter. 😉 We are going to be keeping most of the suppliers for this box top secret, just because we don't want to ruin the surprise too much!
Our first supplier is Castle of Fables and the items are going to be exclusive to FairyLoot, and yes, itemS – plural! There will be three different types of the same item, which one will you get and what kind of magic will you have?
The box will feature lots of swag and an exclusive signed bookplate – this bookplate has been designed especially for FairyLoot subscribers by the author so it's really something special!" – FairyLoot
Learn more about FairyLoot yourself if you're interested, I had to choose between this and Owl Crate but obvious you know which I choose.
Previous FairyLoot 2016 boxes that had me sold on choosing FairyLoot over Owl Crate.

You can still order a box but do it quick. I'm sure it will be all gone pretty soon.
So far so good, one of the mysterious items in the September box is coming from @pastelcloudsjewellery 
3.
I don't think I'm going to be writing reviews for all the books I read under the 26 Days Books Challenge. So without further ado, this was the book I read the day before yesterday.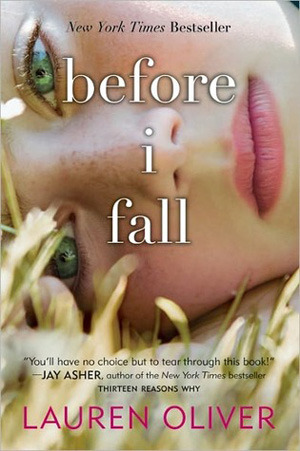 It wasn't so bad to read, and the movie comes out next year.
4.
Finally, I didn't write about the  Top 5 Wednesday theme for this week because I have never reread a book or thought about a book in which my opinion about it changed, positively or negatively. Maybe in the near future I'll go back and explore them, but I don't see that happen anything soon.
5.
I guess this is all for now… oh check out this blog party over at Marquessa's blog, you definitely don't want to miss out 🙂 Drop It Like It's Hot Event the music is so hot like I am grooving to the songs being played. You need to open the link on a browser to enjoy the full experience.