Title Miss Peregrine's Home for Peculiar Children Author Ransom Riggs Series Miss Peregrine's Peculiar Children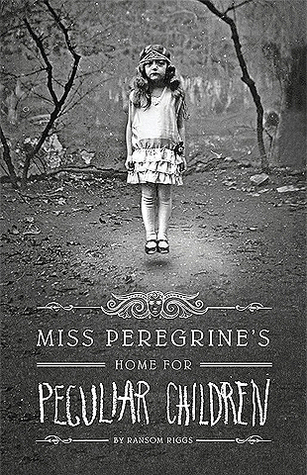 Published June 7th 2011 by Quirk
I'm sorry to say this, actually I am not. This book doesn't live up to half of it's hype. I want to weep, because I really expected so much more from this book, I was waiting for it to become very scary, this wouldn't even have gotten a fright out of me as a child.
A spine-tingling fantasy illustrated with haunting vintage photography, Miss Peregrine's Home for Peculiar Children will delight adults, teens, and anyone who relishes an adventure in the shadows.
This part of the blurb is so misleading, I didn't feel no spine tingling and okay the pictures where wonderfully to look at, but adventures in the shadows, mfft. not even near it.
The story started off good, a very good concept but not well put out, I know it's for kids but seriously, sigh. I hope the movie is a wonderful thing to watch,  I pray because I am still looking forward to watching it.
Book Learning to swear in America Author Katie Kennedy
Published July 5th 2016 by Bloomsbury
This book was unexpectedly good, in an awkward way. Yuri and Dovie are the oddest pair, yet they are perfect for each other, this tale is bizarre and awesome, because I waited too long to write this review, I can't say anymore than this.
Thanks for reading.