I have a lot of books to review. I've been so lazy to actually write reviews, like most of my long reviews, are written during an extremely boring class and I'm trying not to fall asleep (a student bookworm original confession) There are seven books up for review yo! I'm going to start with the best and downwards, these are my honest opinions and how I related, connected or felt about the books, even if they are short. Oh and three books I lost interest in. I guess that makes ten books.
btw – I'm not including blurbs, but by clicking the book title, it will take you to the goodreads page of the book, you're welcome 🙂
The Reviews
Book The Sexy One Author Lauren Blakely
Published October 17th 2016 by Lauren Blakely Books
I love Baby Daddy books. I love books with single dads, who love their kids and want to do the best for them, it's just so heart warming. This love story is another cliché, even the main characters know this, working dad and the nanny. This story is a very good one, well written, paced and edited. It made me laugh, blush and happy altogether, it was a very easy read and I'm proud to say I'll be reading more from Lauren Blakely in future.
Book Fling Author Jana Aston Series Wrong
Published November 1st 2016
This was a very cute short read, which we already knew kind of from reading Right, no it doesn't tell us anything that exactly happens in this story, just some of the events occurred, or started from what one of the main characters in Right did. So I enjoyed reading Fling, I can't wait for Trust. Jana is awesome okay, give her books a try.
Book The Billionaire Next Door Author Jessica Lemmon Series Billionaire Bad Boys
Published October 25th 2016 by Forever
There is going to be a mini spoiler, because I'm going to rant. This story was perfectly fine, I mean it is very awesome and entertaining to read, until the end, where they had to fight over something and sigh Tag had to be such a douche about it, like I felt the burn and hurt on behalf of Rachel, but Tag was quick to recover from his bout of idiocy, to do another idiotic thing. Why would you hijack a stranger's wedding? That's not cool at all. I mean if it was my wedding, I would resent you forever for it (okay not forever, but it would lower my esteem of you.)
Book The Sun is Also a Star Author Nicola Yoon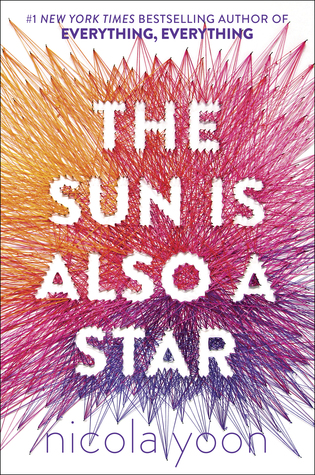 Published November 1st 2016 by Delacorte Press
This book is spectacular, aside from the wonderful cover, I can't stress on how beautiful it is. I love it, even in black and white. Wow, that's what the story makes me feel, it's mind blowing and the writing and phrasing style was something I wasn't expecting, it is very different from Everything, Everything. Nicola Yoon really went all out for this one. This book is very diverse and very serious. Our main characters are as flawed as they come but very real. I understand why this book is getting so much love and recognition now. It has a Katie Cotugno vibe from it  but it's way better, on a whole new level.
Book Paid For Author Alexa Riley
Published November 1st 2016
I love Alexa Riley, their books are my favorite, because they are short, romance filled with, about love and is always over the top, and since I read their books like religion, I have read their writing change over time and the more they write, the better they get. Paid For is a very steamy read. it's office romance, yipeee! it's ridiculous and as over the top as every, but I enjoyed reading it as usual.
Book Halloween Treats Author Alexa Riley
Published October 21st 2016
The treat is that I think two other Alexa Riley stories are in this book, not a treat for me, because I own all their books  😦  I loved the very cute read, because of kids. kids are awesome in books, sigh. This is a very very super sugary read, and in pure Alexa Riley fashion. p.s. I love the cover, it's so sweet.
Book Bad Intern Author Luke Mason
Published November 1st 2016
I strongly dislike this book. I can't even try and writing a review of it, aside from what I am writing. Okay, it's not that it's unreadable, in fact a lot of people seem to love this book, it has it's quirk, I just couldn't wrap my head round it or bring myself to like the main character.
DNF (Did Not Finish)
Book Scoring Wilder Author R.S. Grey
Published June 15th 2014 by R.S. Grey
I just found Scoring Wilder to be too unbelievable and predictable even for the fiction world, I mean they were doing things out in the open, when they knew they could get caught. I got real bored. so I stopped about halfway. I really wanted to like this story, it's been in my shelf for awhile now. I have to say that R.S. Grey isn't impressing me at all.
Book Roommates Author Hazel Kelly Series Soulmates
Published May 31st 2016
Firstly, this book needs to be re-edited, there are a lot of unnecessary sentences and this book could be better, now I'm not going to read the rest of the books in the series. What a bummer.
 Book The Book of Lost Things Author John Connolly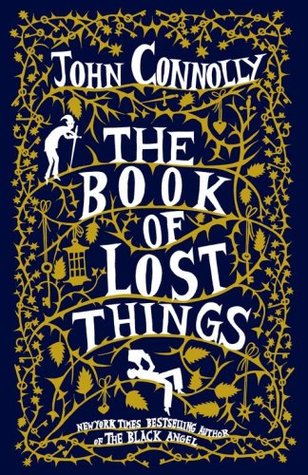 Published November 7th 2006 by Atria Books
This is one book I know I'll be picking up later in future, wow I started it on the 13th of Oct. sigh, for now it's taking a backseat, the story is very slow and I can't hurry up and read it, till it gets interesting, because I know without reading anyone's review, this is an awesome book.
wow writing and editing this pot has taken my whole day, whuuut!