Book Whispers and the Roars Author K. Webster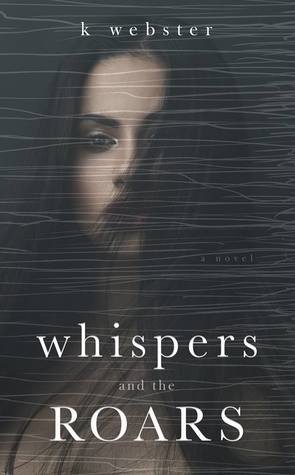 Published December 6th, 2016 by K Webster
Blurb
(my review is spoiler free)
When my eyes are closed, the monster can't ever see me.
When I sing a song in my head, the monster can't ever hear me.
When I pretend my bedroom is a playground where I play hide and seek, the monster can't ever find me.
The darkness should frighten me.
I should worry I'll find more monsters…monsters scarier than him.
But I'm not afraid.
It's safe here.
When I'm inside of my head…
He. Can't. Ever. Touch. Me.
Warning:
Whispers and the Roars is a dark romance. Strong sexual themes and violence, which could trigger emotional distress are found in this story. The abuse written in this story is graphic and not glossed over which could be upsetting to some. Proceed with caution. This story is NOT for everyone.
My Review
Started On – Dec.16th 2o16
Finished On – Dec.16th 2o16
Ah, this book blew me. it was awesomely executed and all the loose ends tied perfectly. it all made sense. I didn't exactly see what was coming. Because a lot of people don't write about this kind of stuff and even when they do, only a few people get it right and make me feel sympathy.
The author says to go into this book without expectations. It's a story about everlasting love and it is everything. It is more than that, wow. It is just great. I love how well she explains the characters, the writing is extremely flawless, the story moves smoothly and the book has a bit of diversity in it, so it's really a good book.
I have to be very vague with this book because all the reviews this book receive has to be spoiler free, especially if I want other people who are interested in this book to read and enjoy it fully, discover the nooks and crannies for themselves.
Books are wonderful things and the only thing I can give away is that Yeo has always loved Kady, their relationship is already set. They love each other unconditionally and now Yeo is ready to fight and give all he has to Kady because she is his soul mate.
Forget others reviews. Even mine, shape your own opinion about this book after you read it.