This has been one spectacular year! I final had my breakout as a blogger and now I can probably call myself one without fear that I'm exaggerating. I met so many wonderful people and I've never been more loved or given out so much love to the people of the inter-web. I love the blogging community. I'm very grateful that I am alive and so are everyone single one of you and I pray 2017 is one with minor downfalls but full of success and triumph for all of us!
These are the books, that really called to my emotions this year. I pretty much love them and would definitely reread them and still feel the same way about them, meaning I'll love them forever and it also means the authors have made their way to permanently being on my auto-buy list, well Colleen Hoover has always been on the list ha ha. You can check out my reviews for each book below, I added links which will take you to the webpages where I am gushing about the books.
It Ends With Us by Colleen Hoover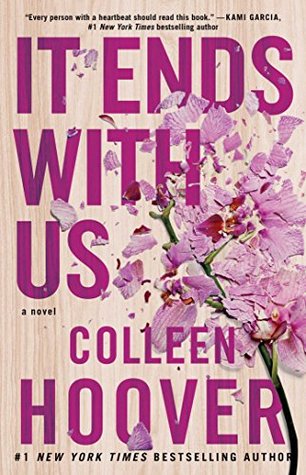 The Royals by Erin Watt (Pseudonym), Elle Kennedy & Jen Frederick
My Reviews
Paper Princess, Broken Prince & Twisted Palace
The Wrath and the Dawn Duology by Renee Ahdieh
Strong Signal by Megan Erickson & Santino Hassell
VIP series by Kristen Callihan
My Reviews
A Love Letter to Whiskey by Kandi Steiner
Swear on This Life by Renee Carlino
DCI Erika Foster Series by Robert Bryndza
My Reviews
The Girl in the Ice, The Night Stalker & Dark Water
My Lady Jane by Cynthia Hand, Brodi Ashton & Jodi Meadows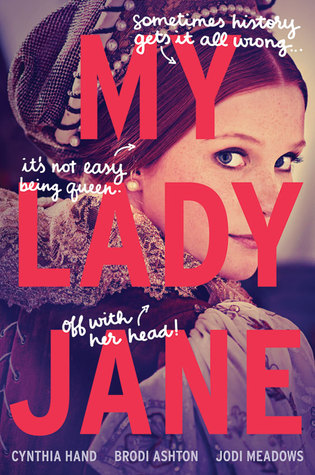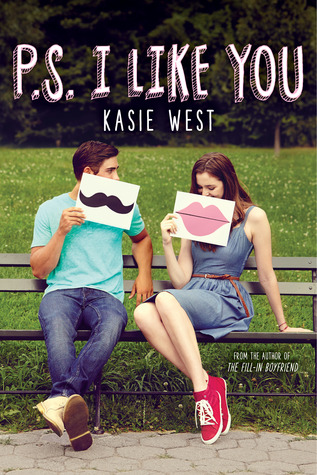 Carry the Ocean by Heidi Cullinan
The Sexy One by Lauren Blakely
Neighbors (Twin Estates) by Stylo Fantôme
I'm a TV series junkie, I watch a lot. They are like books, never ending. I have so many cued up waiting for m to watch them, in fact begging me to watch them, but these are the ones that really stood out for me this year.
Notorious
I'm scared this show is going to cancelled and they don't let it round up. Right now it's verdict is stuck in limbo and I'm praying it doesn't get cut. What's it all about? It's a show that shows how media helps in assisting cases that lawyers take on.
Fleabag
Wow. This show is spectacular, it is everything. This show played with my emotions so well, it is so funny, silly, realistic—and depressing. I really connected on all emotional levels with this series and it's my favourite of the year. I think everyone should give it a try, at the end of the season I found myself crying so badly and feeling the pain Fleabag had been trying to avoid. Fleabag is a refreshing show and very original.
Lucifer
A show actually has me proudly speaking the words "I love the Devil" and wondering why God is being an uber dick. (fictional world) I love Lucy and Maze and Detective, I love everyone. Can January come quicker? I love crime solving shows and this is one awesome show featuring the Devil, who may be in love, yes please.
Rosewood
Another crime solving show, most shows are about solving crimes, anyways Rosy is a doctor, who is very ill but helps the police in his state solve cases, along with his best-friend an actual police detective, who he has strong feelings for, but she's still affected by her husband death—two of them make me laugh.
Blackish
My favourite family on TV! Junior is so stupid, I just don't get it. Ruby is wow, she is the grandma, very religious but actually a nazigenerate (yeah, just formed that…she is something) Diane is evil she is the female twin. Bow and Dre are the best parents, yet they are so silly, especially Dre, I understand why Junior…Let me not carry on watch it, it's very funny.
How to Get Away with Murder
I may be canning this show, my baby is dead. My favourite character has been killed. What is life? I cried so hard and for hours when I found out, I mourned the rest of the week. And the slightest thought of him, seeing the image of his body on the slab had tears coming back to my eyes. Lesson learnt, don't invest so much in fictional characters. I feel the tears coming again.
The Get Down
I wasn't expecting to enjoy this as much as I did. It's good work, the songs, the words, wow it was a good show.
Stranger Things
Stephen King, is a King. So many books of his have been turned into awesome film productions and I loved every minute of this show and I need more.
Code Black
Only ER, show I watch because I started it when it came out, the others are too long for me to start, ha ha. I enjoy this so much though, many hot guys and awesome back stories.
Blindspot
This show gives me hypertension, I'm waiting for the ball to drop and shit to hit the fan, because wow, I've never been more scared for a lead character before. I remember before this series started airing I read a review which said this show would not be spectacular and ha ha in your face.
Madam Secretary
This is the only kind of political show I find myself loving and it's because of Kate and her family. It's refreshing and interesting to watch, I aspire to be like her in my marriage whenever I get hitched.
UnReal
Me loving this show took me by surprise. I wasn't expecting it to be so engaging. It is so brutal though and I feel like killing the main characters sometimes, but it's all worth it. It's a good drama show.
Orphan Black
Sestra. This is a magnificent show and Tatiana Maslany is a queen in her own right. She plays more than 6 characters in this show and enough of them are lead actresses, imagine how much she has to learn, different accents, behaviours, looks and styles. It's a lot and she pulls it off very flawlessly, so I have to hail her.
No. 1 movie of the year! (Click This)
I enjoyed this, I love solving crimes and it was very entertaining.
I really enjoyed the movie, funny i can't read the book…I don't like it.
Really gave me chills and it's way better than Conjuring 2, which means it is way scarier ha ha. Favourite movie genre is actually horror.
I love the twist in this movie. It's refreshing for real. It's creepy by the way, not scary, well not scary to me.
One of the most hyped movies of this year and i enjoyed it, don't know about the people who said it wasn't great…I loved it.
My childhood, I remember watching the cartoon? I know I had the book and I read it a bazillion times. I had all the books Bambi, Lion King and many more I can't remember the titles. I watched the animations and red the books. So I was excited when I learnt last year this was getting a movie and I enjoyed reliving this story.
This is one lit ass movie. It's Nigerian to the core and I laughed so much while watching this movie. I loved everything, it was well executed and one of Nigeria's best movies this year. I'm so proud of my country and how well directed and acted the movies are turning out to be now. If you want to learn a bit about the culture of most Nigerian weddings, you should watch this. You won't regret it.
This is a YouTube playlist made by Yours Truly. It contains all of my favourite songs of the year 2016, doesn't necessary have to had been released this year, but I came to love it this year, you feel me? So all you have to do is press play an you'll listen to the songs continuosly, or you can checkout the playlist and see the list of songs, whatever floats your boat 🙂
This doesn't need no introduction.
Royalty by Chris Brown
Yes 2015, but this album was a banger at the beginning of the year and it's still one of my favourites this year. The songs are so good, amazing beats. I also love Chris mixtapes Before the Trap & Attack the Block, he released both this year and a series of songs that just haves you moving your body. I love Chris Brown. Have you listened to Party?
Anti by Rihanna
This is one very eccentric album. I love Riri, she's just wow, everything about her is *fill in the gap* I was so excited for this, especially the anti site, the interactive videos and rooms and everything, it was so fun and creepy at the same time. Do you know some fans actually got free high-end Samsung phones and went on a creepy exploring, envy… not the phones, the exploring.
Coloring Book by Chance The Rapper
This album is pure genius. I can't explain Chance's style, you have to listen and feel it for yourself.
A Seat at The Table by Solange
Soul touching and smooth vibes all the way.
Still Brazy by YG
I can't make a list and not put this on there. This album is truly somthing else and lol FDT the election period anthem, still lots of people's anthem I suppose, but a lot of people are also closet DT supporters.
The Life of Pablo by Kanye West
The most controversial album of the year 2016. Kanye is definitely kuku, but this album is awesome, swear it grows on you and you'll just love it, especially as you can find more than one version of each song, so you get to pick your favourites.
Lemonade by Beyoncé
This woman, knows how to set mouth talking, so many conspiracies and speculations. This is a very powerful and strong album, that empowers women, giving us the boost we need to be unapologizingly strong and flawless in the challenges we face. Thank you Queen Bey.
Views by Drake
Bounce that shh, like whoa! Lol okay I was waiting for this album also. So many bangers and everything. I love how Wizkid was on this album, on the iconic One Dance. Shining light on Nigerian artist, and also nudging Drake to come here for a show… you have plenty fans here.
Starboy by The Weeknd
Let it not be said that i do not love Abel, my sweet Tesfaye, and this is a wicked album even if it's not his greatest.
Thank You by Meghan Trainor
All I have to say is thank you, for this wonderful album, with so many empowering anthems.
They are my favourite music videos, because they make sense, they have stories they are following and are in line with the lyrics of the song. I hate meaningless videos, that's why I hardly watch music videos, because many are so predictable.
Bad Things by Machine Gun Kelly featuring Camila Cabello
---
Exchange by Bryson Tiller
---
Scars To Your Beautiful by Alessia Cara
---
Starboy by The Weeknd featuring Daft Punk
---
Treat You Better by Shawn Mendes
---
We Don't Talk Anymore by Charlie Puth featuring Selena Gomez
---
The Greatest by Sia
---
No Money by Galantis
---
Sorry by Beyoncé
---
Wild by Troye Sivan featuring Alessia Cara
---
Seventeen by Alessia Cara
---
Distraction by Kehlani
I discovered this wonderful application last year (2015) . It's a way to freely express yourself, with whatever mood your feeling and just vent.
Wow, Snapchat should win app of the year. What didn't they do, the face filters and look-around filters, acquiring bitstrips and turning it into bitmoji and adding it to their franchise. I love bitmoji btw. Snpchat channels etc. Snapchat is just marvelous.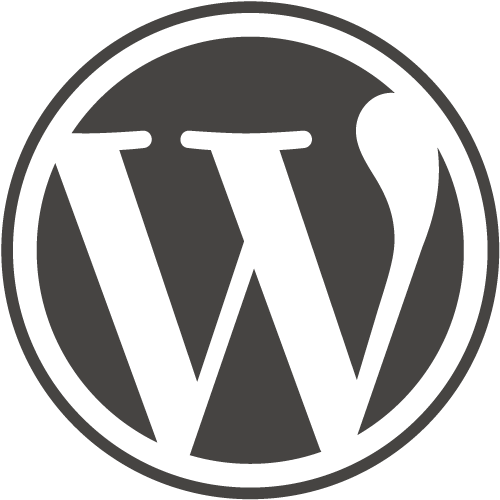 What a blogger I would be, if WordPress wasn't on my list. The app keeps me updated with you lots and the book blogging community, making me at least post updates and what not, when I can't use my laptop. (I prefer making posts with my laptop)
Twitter, makes me laugh, it's a funny centre, finding so many tweets and stuff that has me thinking deeply, or disgusted with humanity, twitter provokes so many emotions from me and it's a funny way to keep updated, funny n a not so funny sense, just a bit of funny, if you can understand this.
I found Canva this year, I don't even know how, I just went exploring and came across it and fell in love, it has made my life so much easier, easier than I could ever imagine and now I don't have to worry about photo editing and the likes, making graphics couldn't be easier.
Click on the post header images below to take you to the pages of my favourite posts of the year, along with the book reviews, at the top of this post.
Self Explanatory 🙂
Being alive. You reading this. My family. My friends. WordPress. My Idols. Waking Up. Not losing anyone this festive season. Canva. Music. Books. Bloggers. Authors. Book Boxes. Gifts. Apple Products. Life. Shelter. Clothes. Followers. Youtubers. Bookstagrammers. Aminals. My Doggo. Followings. Vent Fam. People. You reading this. Everything.
Seeing Mr. Eazi win and collect his first of many awards in the music industry. It makes my heart sing and happy I got to see him in person, not through a visual display screen. I'm a big fan of his and I know he's going to create and bless us with wonderful music.
Seeing one of my closest of friends, after three years. I'm so glad I got to see the loud and clown of a girl. The phone isn't as good as in person, when it comes to friends. She is an awesome fashion blogger (raped my account in promoting herself) and she's leaning onto starting a youtube vlog. I think she would do great.
YouTube Instagram Twitter Vintage Felicityy
Becoming serious about my blog. I mean wow, I have been posting consistently since June. That's a mother load of change. Usually I'm only very active for a month out of each year, and post whenever I remember I have a blog, but now things are different and I feel very attached to my blog and it's community, thanks to you guys. I only hope the dedication lasts forever.
My beautiful but crazy stupid doggo Benz, for making it through the year with me. I'm scared of him dying, cause he gets sick a lot and he's on so much medication. But he's pulling through and has made my year quite eventful with his antics… he also became a father to six beautiful puppies, sadly I couldn't keep any of them, mum said since I wasn't always around she could help me raise another dog lol.
Without Further Ado